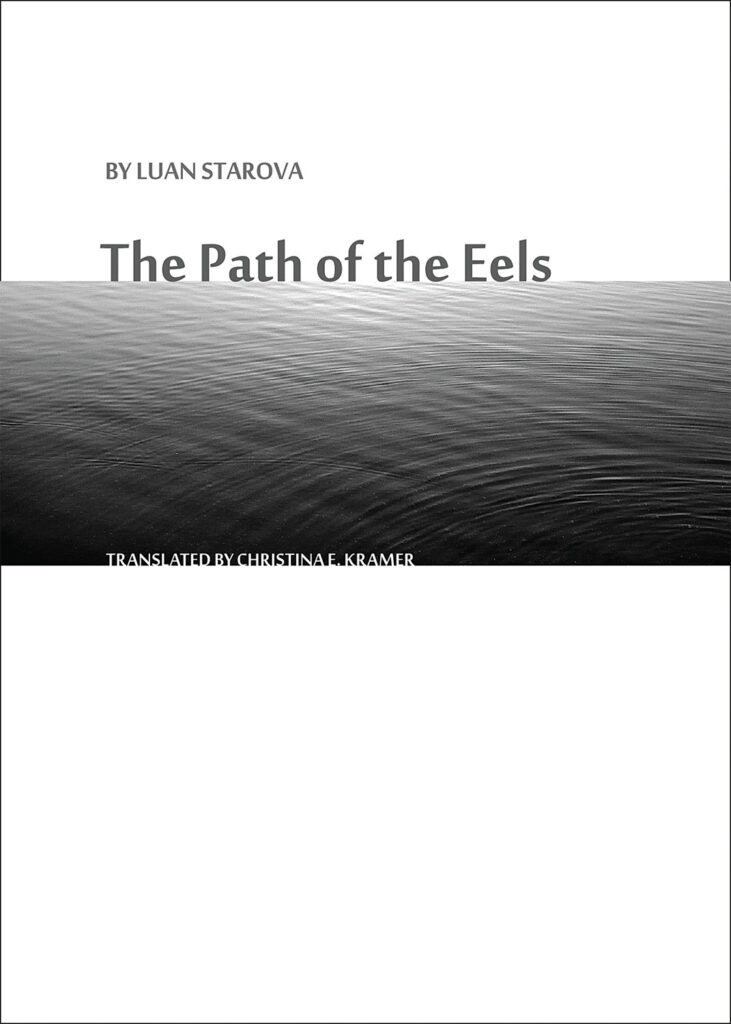 The Path of the Eels
by Luan Starova
translated from the Macedonian by Christina E. Kramer
Luan Starova's multi-volume Balkan Saga traces his family line from the fall of the Ottoman Empire at the beginning of the twentieth century to the collapse of Yugoslavia at the close of that century, crossing as it does borders, identities, languages, religions, and genres.
The Path of the Eels, the third book from the saga to appear in English, explores the nature of boundaries through the metaphor of an eel, a being that has for centuries crossed human-imposed borders in its migratory journey from its home in the Balkans back to its birthplace in the Sargasso Sea.
Starova is an Albanian-Macedonian author and translator whose work provides new understandings of the Balkans, a region known in the West more for discord than discussion. A former professor of French literature and a member of the Macedonian Academy of Sciences, he is the author of more than eighteen works, which have been translated into more than a dozen languages.
This project was supported in part by an award from the National Endowment for the Arts
ISBN 9780998740003 / 2017 / 165 pages / $15.00 / paperback / cover design and layout: Justin Angeles
Copyright © 2021 Autumn Hill Books – All Rights Reserved.