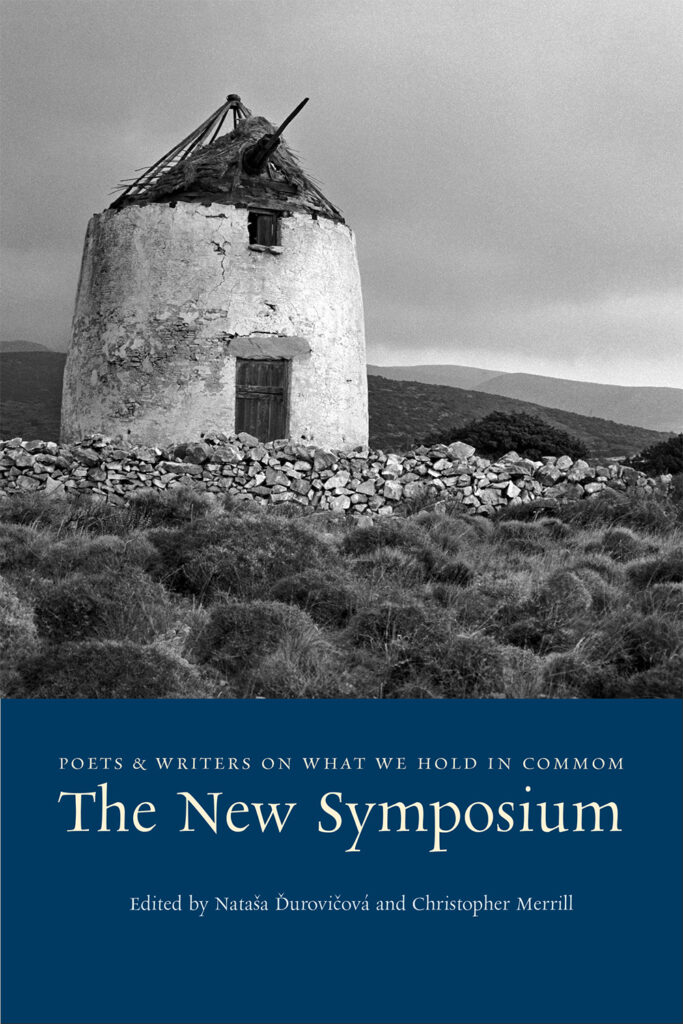 The New Symposium: Poets & Writers on What We Hold in Common
Edited by Nataša Durovičova and Christopher Merrill
The New Symposium offers twenty-four essays, on "the Commons," "Justice," and "Home," produced for a series of literary encounters on the Greek island of Paros. The International Writing Program invited poets and writers from around the world to exchange ideas, in an intimate setting, on some of the persistent questions of our time. What emerged was a dynamic collection of essays certain to challenge assumptions, broaden perspectives, and spark new ways of thinking.
Featuring work by Daniel Alarcón, Jeff Carson, Ksenia Golubovich, Ameena Hussein, Jane Hirshfield, Ma Thida, Mohamed Magani, Lewis Hyde, David St. John, Scott Russell Sanders, Natasha Trethewey, and more.
Read Scott Russell Sanders' essay "Defending the Common Wealth" at M-Dash
ISBN: 9780984303687 / 2012 / 288 pages / paperback /$16.95
Cover Photograph: Troy Ziel / Cover Design: Shari Degraw
---
Copyright © 2021 Autumn Hill Books – All Rights Reserved.