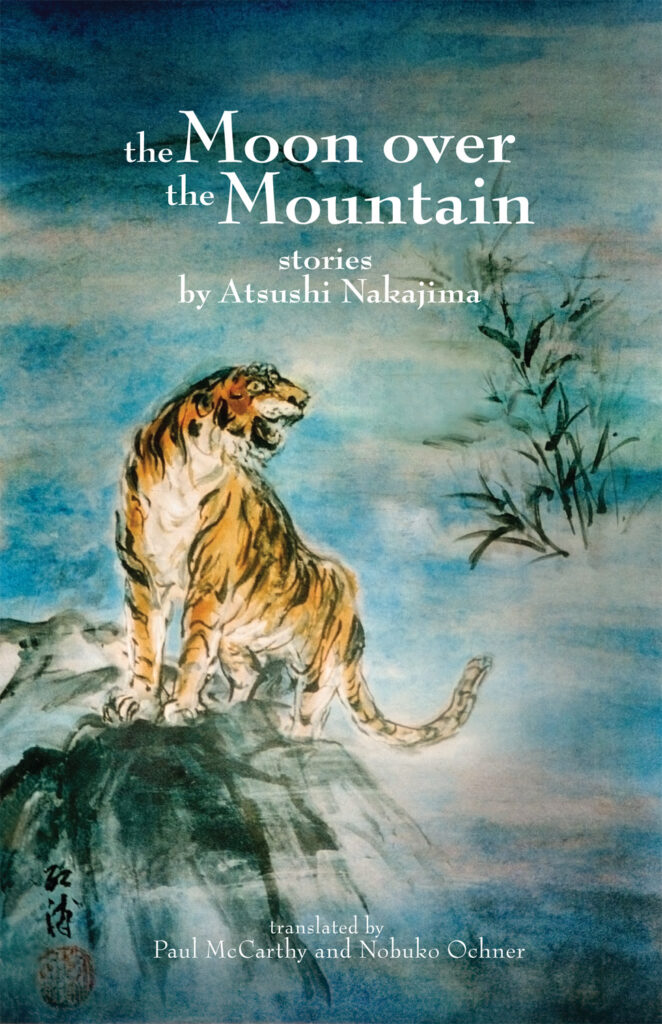 The Moon Over the Mountain is a collection of nine short stories by the Japanese author Atsushi Nakajima. Something of a cult figure in Japan, where fans hold an annual festival in his honor, Nakajima is considered a master of a sub-genre of Japanese fictional works that take Ancient China as their subject, with stories based on folk tales, legends, and historical figures.
Nakajima's stories first appeared in Japanese periodicals in 1942 and 1943, promising a potentially rich and long career, given his extensive knowledge and skills. He died tragically of pneumonia complicated by severe asthma after returning to Japan from Palau in 1942. In masterful translations by Paul McCarthy and Nobuko Ochner, these are the first of his works to appear in English.
This translation was generously supported by the Japanese Literature Publishing Project.
by Atsushi Nakajima
Translated from the Japanese by Paul McCarthy and Nobuko Ochner
ISBN: 9780982746608
paperback / $19.95 US
cover design/layout by Shawna Richter
cover ​art by Koho Yamamoto and Masa Niiya