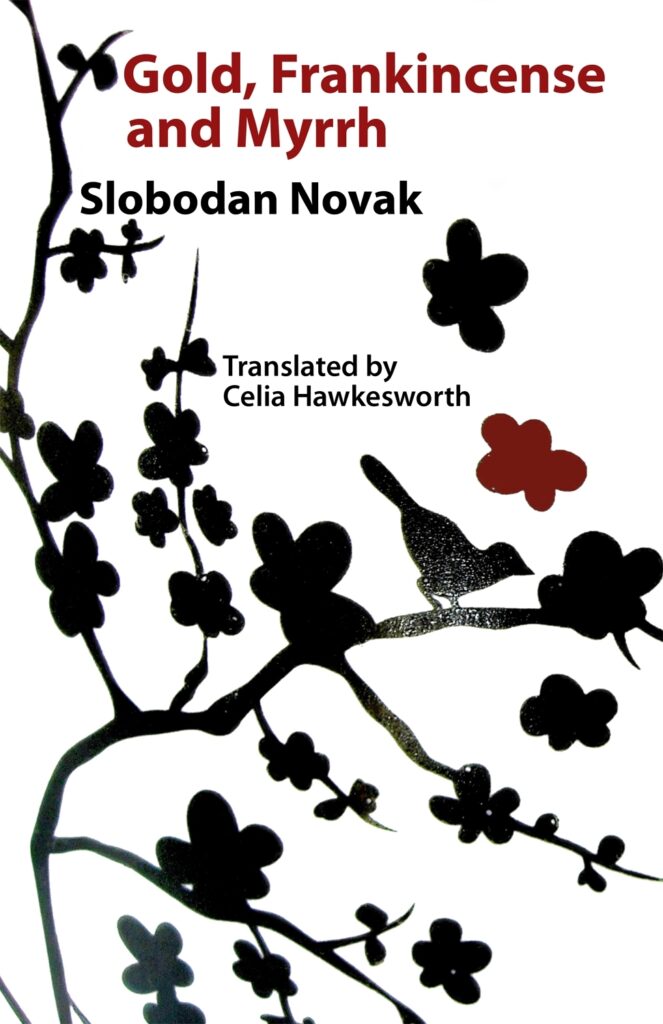 Gold, Frankincense and Myrrh
by Slobodan Novak
translated from the Croatian by Celia Hawkesworth
Dispossessed of her vast property on the island of Rab by the Communist authorities of Yugoslavia, 100-year-old Madonna lies on her death bed. In the finely honed lyrical prose of a mid-20th-century master, Slobodan Novak explores family, religion, the individual, the state, duty, memory, and love in a manner reminiscent of Chekhov, Beckett, Borges and Kiš.
On its release in 1968, Gold, Frankincense and Myrrh received every major literary award available in the Yugoslavia of its day, including the Matica Hrvatska Prize for the best book of prose, the Vladimir Nazor Prize, the Nin Prize for the best novel, and the Večernji List Critics' Prize. It has subsequently gone through nine editions in Croatia and been translated into six languages around the world. It has also been adapted to the stage (in 1974) and the screen (in 1971).
This translation was supported in part by a grant from the Iowa Arts Council, a division of the Iowa Department of Cultural Affairs; and by the Croatian Ministry of Culture.
ISBN: 9780975444467 / 2007 / 271 pages / paperback / $16.95 / Cover design and layout by Justin Angeles
Copyright © 2021 Autumn Hill Books – All Rights Reserved.