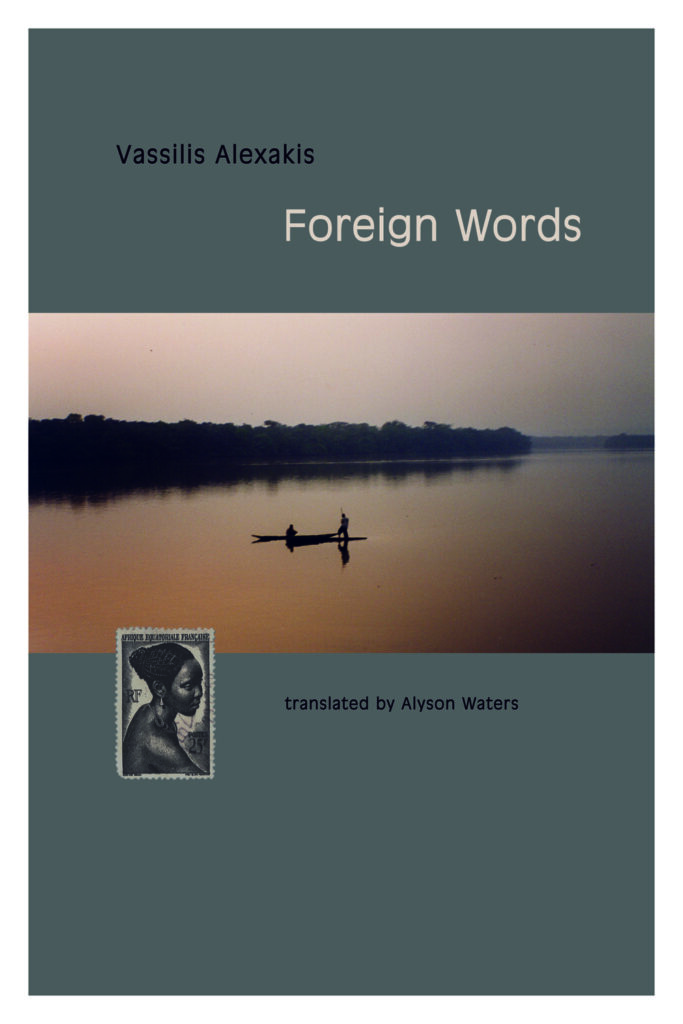 Foreign Words
By Vassilis Alexakis
Translated from the French by Alyson Waters
Foreign Words is an invitation to a journey, a book that takes us through time and space with the story teller as he travels from Paris, where he lives as the book opens, to Greece where he grew up and where his father has just died, to the Central African Republic, as he undertakes the study of Sango.
Why study Sango is a question he's not quite sure how to answer, not at first. As he finds out, and we with him, a world of new experiences emerges, and the old experiences of this world take on new light, new meaning.
The book is a profound meditation on language and loss, on the language of loss, and on the power and magic of words — their power to change the way we see ourselves, their magic to renew our lives after hardship. The story is filled with delicate suspense and emotional honesty. The telling is humorous, subtly ironic, tender.

Foreign Words was selected as a 2006 Book of the Year Award by ForeWord Magazine, was nominated for the International IMPAC Dublin Literary Prize for 2007, and in 2014 was named one of the 25 books that inspired the world, but World Literature Today.
"A moving exploration of loss and an intimate affirmation of why we use words to survive." Gianni Skaragas, author of Prime Numbers
ISBN: 9780975444412 / 2006 / 215 pages / paperback / $16.95 US
cover design: Liz McGill / cover photo: Cornelia Canady