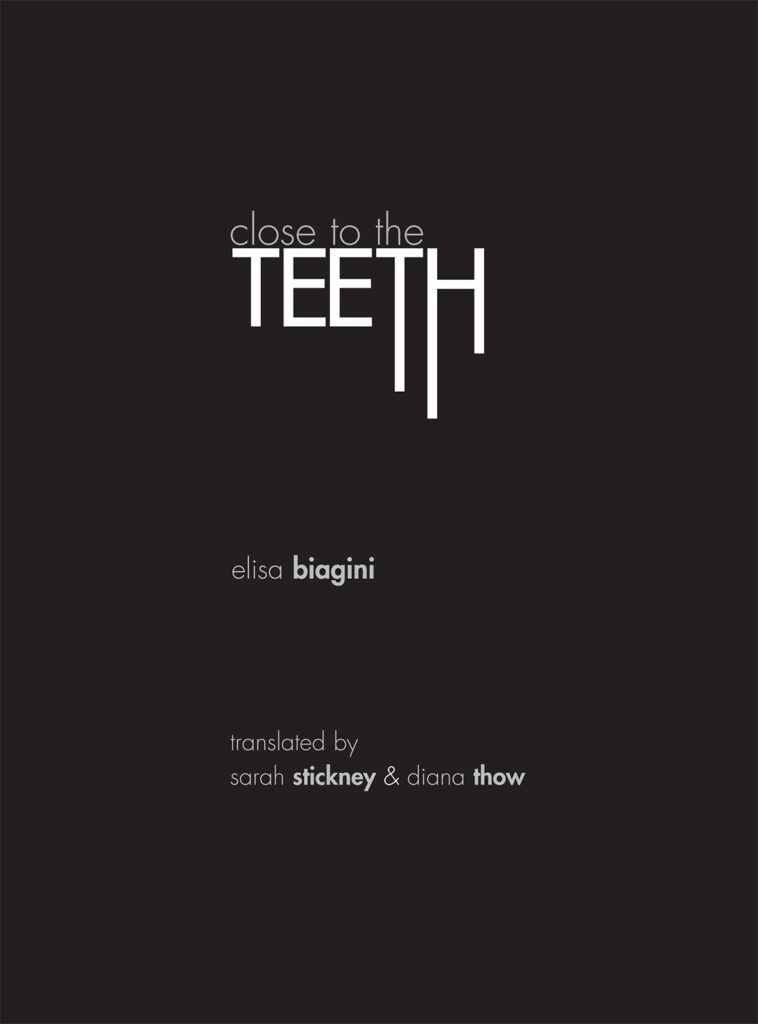 Close to the Teeth
by Elisa Biagini
translated from the Italian by Sarah Stickney and Diana Thow
An iconoclastic portrayal of Italian domestic spaces, especially the kitchen and the body, Close to the Teeth is an exploration of the intimate space that belongs to women, and of the ways in which that space alternately oppresses and gives power. The domestic interior and the female body often become one another in these poems in ways that are frightening, illuminating, and deeply familiar. In them the dangers and the powers of the domestic emerge alongside those of the body. This collection is also a deeply personal account, fragmentary, increasingly tense, yet flexible and fierce.
In English and Italian on facing pages.
ISBN: 9780998740089 / 2021 / 258 pages / paperback / $16.00 / cover design by Justin Angeles
Copyright © 2021 Autumn Hill Books – All Rights Reserved.