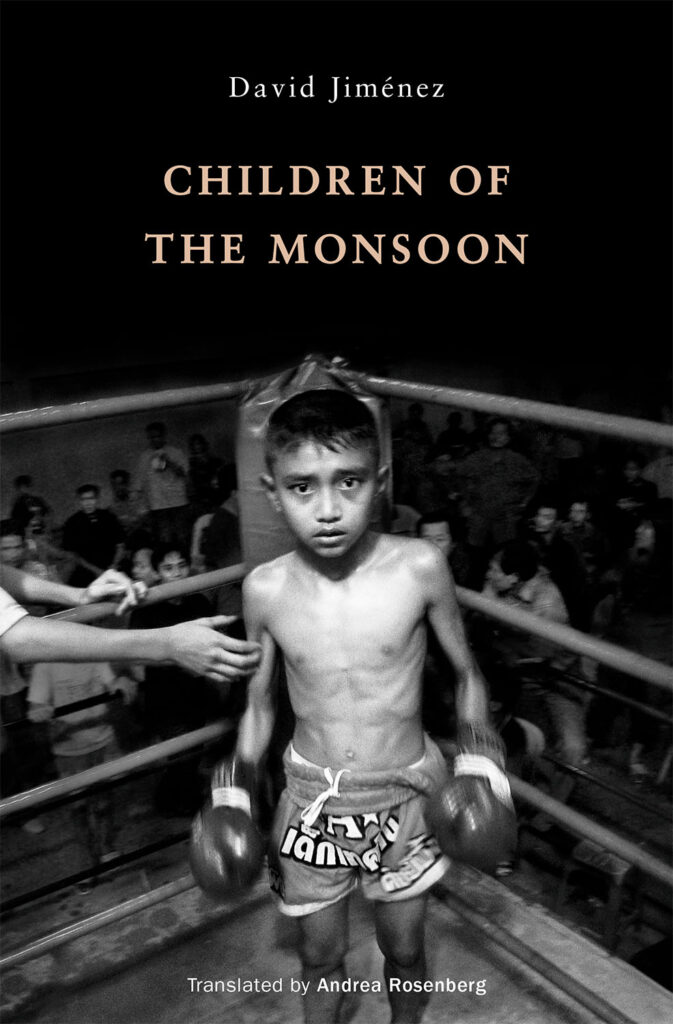 Children of the Monsoon
By David Jiménez
Translated from the Spanish by Andrea Rosenberg
Children of the Monsoon tells a story of the changing face of Asia as seen through the eyes of its youngest citizens. From a small, dispirited Thai boxer to the underground children of Mongolia, from a little girl dying of AIDS in Cambodia to a teenage monk in Tibet, these stories capture what it means to grow up in an unstable and unjust world. Here the monsoons are as man made as they are natural. Author David Jiménez shows in poignant detail how their cycles carry with them both unshakable fear and hope for tomorrow.
"Children of the Monsoon does for all of Asia what Katherine Boo's Beyond the Beautiful Forevers did for Mumbai: It illuminates the shadows of Asia's boom by looking, with grace and power, through the eyes of its most innocent inhabitants. A scintillating read."
Brook Larmer, author of Operation Yao Ming
"A heartbreaking and beautifully written book."
El Cultural Magazine
"A journalistic battle against the demons of cynicism" —La Repubblica
"An indispensable work up to the best Literary Reportage from Mailer, Capote or Kapuściński."
Pedro J. Ramírez, editor of El Mundo
ISBN: 9780982746677 / 2013 / 195 pages / paperback / $16.96 US
Read an except in M-Dash
Copyright © 2021 Autumn Hill Books – All Rights Reserved.