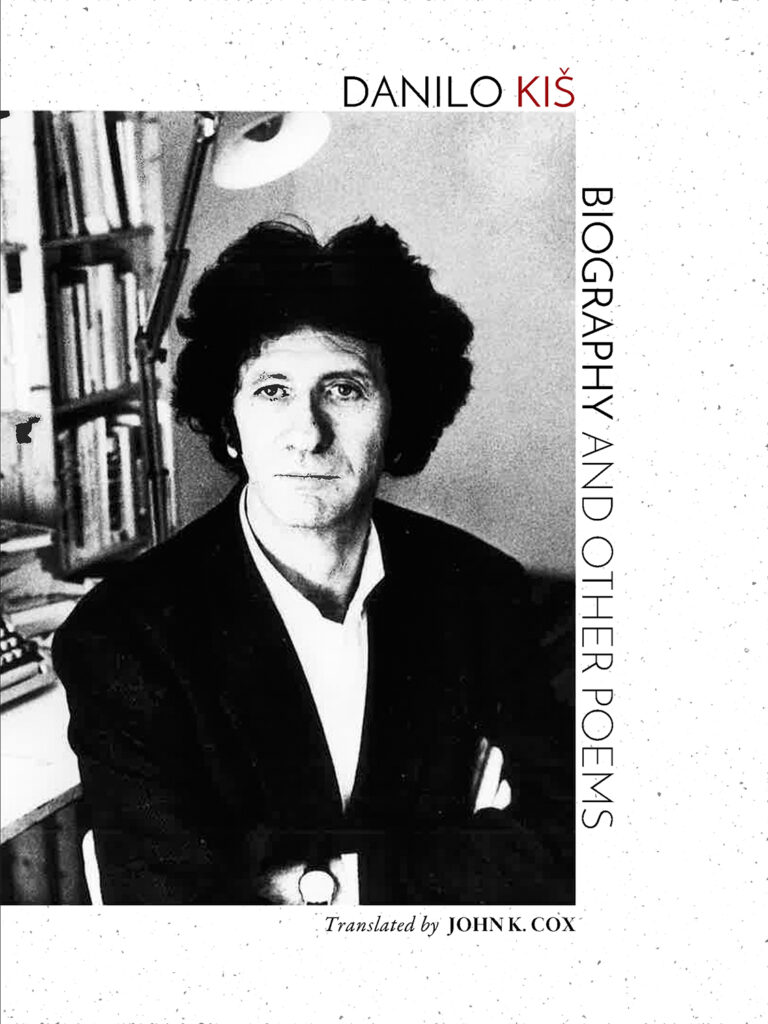 Biography and Other Poems
by Danilo Kiš
translated from the Serbian and with an afterword by John K. Cox
The Danilo Kiš of the great novels Garden, Ashes (1965) and Hourglass (1972), that same insistent but cool impresario of the immortal cycle of stories in A Tomb for Boris Davidovich (1976), is happily recognizable in a number of the poems in this collection. His veteran readers will see in "Biography" and "A Jewish Girl, a Poem" tender parallels to his autobiographical prose, an intensely personal journey into the Central Europe of the Holocaust; those experienced readers might also want to recommend these same poems to new readers of Kiš as a short but effective overture. It is in the hope of offering fuller insights into Kiš's fictional world, autobiography, and creative process that AHB offers John K. Cox's sensitive translations of these poems.
ISBN: 978-0998740041 / 2019 / 98 pages / Paperback / $12 / cover design and layout by Rosechard Wehrenberg
Copyright © 2021 Autumn Hill Books – All Rights Reserved.