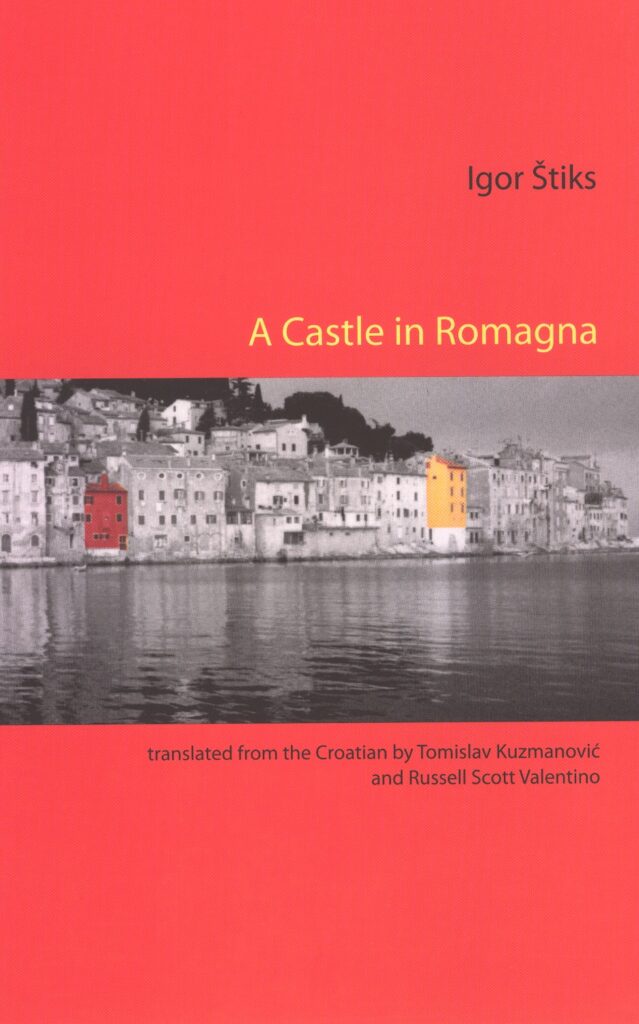 A Castle in Romagna
by Igor Štiks
Translated from the Croatian by Tomislav Kuzmanović and Russell Scott Valentino
In eleven tightly woven chapters that alternate between Renaissance Italy and Tito's Yugoslavia, this novel weaves a double spiral of love intrigue and betrayal at one and the same time, Here it is Rimini, 1535, and the Croatian island of Rab, 1948, just days after Tito's momentous break with Stalin. Lives and fates are intertwined, history repeats itself, nostalgia for home is bittersweet and undying.

Dvorac u Romagni (A Castle in Romagna), published by Durieux in Zagreb, was awarded the Croatian prize for best first novel in 2000.

Nominated for the International IMPAC Dublin Literary Prize in 2006.
Original cover design by Nicole Flores
Please note that this title in an updated translation by Tomislav Kuzmanović and Russell Scott Valentino is now being sold in a new edition published by Amazon Crossing in 2018.
Read a Review at The Complete Review
Read a review at The Black Sheep Dances
Read a Review at Lizzy's Literary Life